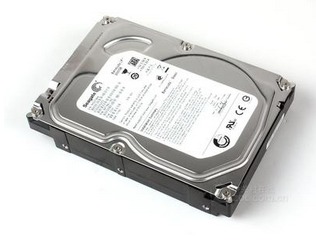 The Cisco Vision Network Index shows that by the end of 2013, the number of mobile internet devices will exceed the total number of people on the planet. Mobile computing, cloud computing, etc. will create and transmit data at an unprecedented speed. How will storage be handled? From a consumer perspective, in the mobile era, people are demanding that mobile devices be thinner and lighter. For example, ultrabooks, the development of hard disks must also be Adapting to this trend, it is becoming lighter and thinner and continuing to increase its cost performance. From the perspective of enterprises, the scale of cloud data centers is getting larger and larger. Nowadays, some super-large-scale data centers have emerged, which may occupy more than 10 football fields and are internally owned. Servers with at least 100,000 or more servers, while reducing equipment performance and efficiency while reducing power consumption and overall cost of ownership, are issues that data center users must seriously consider.
Parallel development of hard disk and SSD

HGST (Geotech Global Storage Technology Co., Ltd.) is an independently operated subsidiary of Western Digital. It provides personalized storage solutions for the mobile, personal and data center markets. HGST's research shows that by 2020, more than 80% of the world's data will still be stored on hard drives. Brendan Collins, vice president of product marketing at HGST, said that hard drives and SSDs will develop in parallel in the future. Each will have its own growth, and will also have its own technological innovations, but will not generate intersections. This is why hybrid storage can be popular today. .
According to IDC statistics, the overall global hard disk market growth in 2012-2016 was 7.8%, of which the enterprise-level market increased by more than 47%, the personal storage market increased by nearly 22%, and the PC hard drive market declined slightly. In the notebook market, sales of built-in 2.5-inch, especially 7-mm mechanical hard drives will continue to grow, and the mix of mechanical hard drives and SSDs will become more and more popular. Brendan Collins said that HGST will continue to invest in the development of 9.5 mm and 7 mm thin and light laptop hard drives because they have better cost, performance and reliability.
Enterprise data center "accelerates"

In the enterprise storage market, SSDs are becoming more popular. HGST's research shows that from 2012 to 2016, the global SSD market will grow by 32%, of which high-end SAS SSD products will increase by 78%. Brendan Collins said: "Comparatively speaking, SATA SSDs have lower entry barriers. A few years ago, there were more than 100 SSD vendors worldwide, most of which only provided SATA SSDs. The entry barrier for SAS SSDs was relatively high, and HGST focused on This." HGST has launched 12Gb/s SAS SSD.
Brendan Collins said that storage is not only a product but a platform that should include hardware and software. To this end, HGST has acquired VeloBit, a high-performance I/O storage software vendor, which enhances HGST's software capabilities in the enterprise SSD market. In addition, in order to enrich the existing SSD product line, HGST will soon complete the acquisition of STEC, another well-known SSD vendor, to obtain its intellectual property and engineers and enhance the overall strength of SSD products.
Cold data storage is promising

HGST's research shows that only 10% to 15% of data in data centers is accessed frequently, while others are all "cold data." Previously, cold data was usually stored on tape. Now, people find that there is a gap between a high-performance hard disk with a delay of 10ms to a minute and tapes with a delay of a minute or even a minute, and this gap is just cold for social data, pictures, medical data, and archival data. The ideal "home" for data.
Brendan Collins said that HGST is conducting research on cold data storage, which will be a completely innovative research, because it is not easy to reduce the storage cost of cold data to 1 cents/GB or even close to tape storage costs. . For high-capacity, low-cost storage needs, HGST has developed the latest helium-sealed hard disk and will launch it at the end of this year. The helium-sealed hard disk replaces the sealed air in the hard disk with helium. Since the density of helium is only 1/7 of the air, the resistance is reduced, so the vibration during the operation of the platter will be greatly reduced. HGST's test data shows that the power consumption of hermetically sealed HDDs is 37% lower than that of conventional HDDs, and the total cost of ownership is reduced by 22% to 33%. Brendan Collins concluded that the cold data storage market is a market with huge potential.
Three-axis Stabilizer is composed of pan axis, rolling axis and tilt-axis. With a gyro-stabilized gimbal system, it keeps stabilized or steerable horizon with automatic calibration to give you an unprecedented smooth shooting experience.

3 axis gimbal stabilizer can be divided into 4 parts, including Three-axis Smartphone Stabilizer, three axis micro dslr stabilizer, 3 axis camera stabilizer and 3axis motion camera stabilizer.

For different consumer, there are 2 kind of 3 axis gimbal stabilizer for them, which are consumer stabilizer and Professional Stabilizer.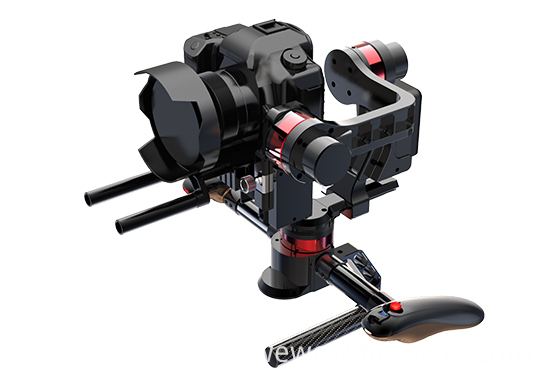 Wewow focusing on handheld stabilizer is a technology company which does R & D independently. With Wenpod series product released, the company achieved the industry's praise and quickly became the leader of the smart stabilizer industry.
Our service
1. Reply to you within 24 hours.
2. Already sample: within 1-2days.
3. Shipping date: within 24 hours once get the payment.
4. 12 months warranty.
5. After-sales service, solve within 3 working dates.
If you have any questions, please contact with us directly.
Wewow appreciates domestic and international business relationship!
Three-Axis Stabilizer,Popular Three-Axis Mobile Phone Stabilizer,Professional Three-Axis Stabilizer,Handheld Three-Axis Gimbal Stabilizer
GUANGZHOU WEWOW ELECTRONIC CO., LTD. , https://www.stabilizers.pl