According to statistics, one in every four families in China currently uses Penguin TV.
This afternoon, Penguin TV held the "Great Entertainment Home" 2016 media tasting. According to Liang Zhibang, Assistant General Manager of Tencent Video's Living Room Products Division, thanks to the accumulation of massive content, refreshing experience, win-win ecosystem, and large-screen commercialization, Tencent's OTT strategy implemented through Penguin TV has begun to show results. . In 2016, Penguin TV will complete the breakthrough of "Three Billion Yuan", that is, the cumulative number of users, advertising revenue, and membership income will both exceed the 100 million mark.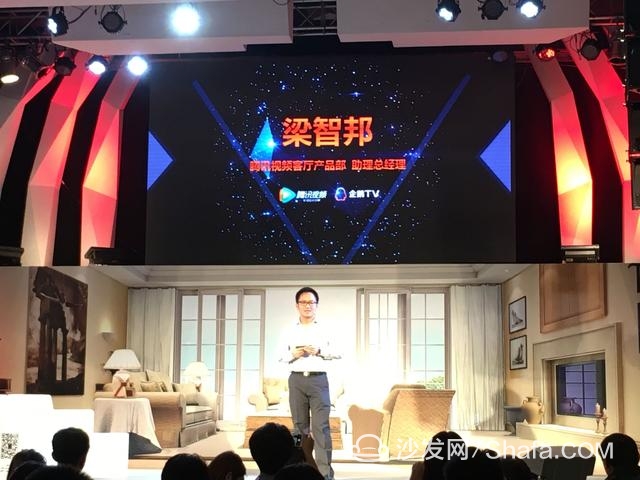 User Accumulation Breaks Through
As an Internet TV content platform created by Tencent, Penguin TV has achieved a remarkable cumulative user breakthrough. According to Tencent internal data, as of November 30th, cumulative activation of penguin TV has exceeded 100 million. If one terminal corresponds to one family, it is equivalent to nearly 1/4 of the 430 million Chinese families currently viewing it. Penguin TV, according to an average of 3.02 people, penguin TV covers more than 300 million people. With this achievement, Penguin TV took less than two years. Being so quick to get users favored, Liang Zhibang believes that it is thanks to the focus on both content and user experience.
Penguin TV relies on the rich copyright and content accumulation of Tencent's video platform. Penguin TV fully replicates the fine content of Tencent's video, including up to 150,000 sets of various Chinese and foreign plays, about 11,000 movies, and about 110,000 hours. Variety reserves and more than 120,000 episodes of anime series.
Commercialization is expected to break through
Of course, OTT is a complex and long ecological chain, involving many faces. Tencent wants to provide users with an integrated and high-quality experience through Penguin TV. It must find a suitable model for industrial chain layout and OTT commercialization. In response to the open nature of the OTT industry, Penguin TV has initially established an open and win-win living room entertainment ecosystem. Penguin TV integrates Tencent's expertise in content operations, product planning, and platform development into the industry chain, and partners with hardware partners to provide users with a rich selection of hardware and superior product experience.
Up to now, Penguin TV has cooperated with 3 major Internet TV licensees, covering the top 10 mainstream TV brands in the domestic market and 5 smart box manufacturers. According to the latest data from Aowei Cloud Network, among the top 6 manufacturers with domestic smart TV shipments reaching 72.3% in 2016, the proportion of penguin TV cooperation models accounted for 50%, leading the industry. Penguin TV accounted for more than 90% of the shipments of some of these brands. In terms of independent APP, in addition to the Aurora, which is operated by the Internet TV APP Cloud, Penguin TV has formed a cooperative alliance with CIBN Microvision and Taijie's joint access to Tencent's video content, which has achieved the top market share in the TV APP market.
Relying on Tencent's large platform and mass content, with an open mind set industry leader, Penguin TV believes that in 2017 there will be more families returning to the living room entertainment, Penguin TV big entertainment players, let Daping Entertainment return to every home!
Smart TV/box information can focus on smart TV information network sofa butler (http://), China's influential TV box and smart TV website, providing information, communication, etc. on TV boxes, smart TVs, smart TV software, etc. Answering questions.
Y Three-Phase Iron Housing Electric Motor
Y series 3-phase cast iron housing induction motor

Y series motor is totally enclosed and fan cooled three phase squirrel cage induction motor. It is newly designed in conformity with the relevant rules of IEC&DIN42673 standards. The Y connection for motor of 3kw and below. And delta connection for 4kw and above.

Application:


Y series motors are widely used in places where there doesn't exist combustible, explosive or corrosive gas, and without any special requirements, such as machine tools, pumps, fans, transport machinery, mixer, agriculture machinery and food machines, etc.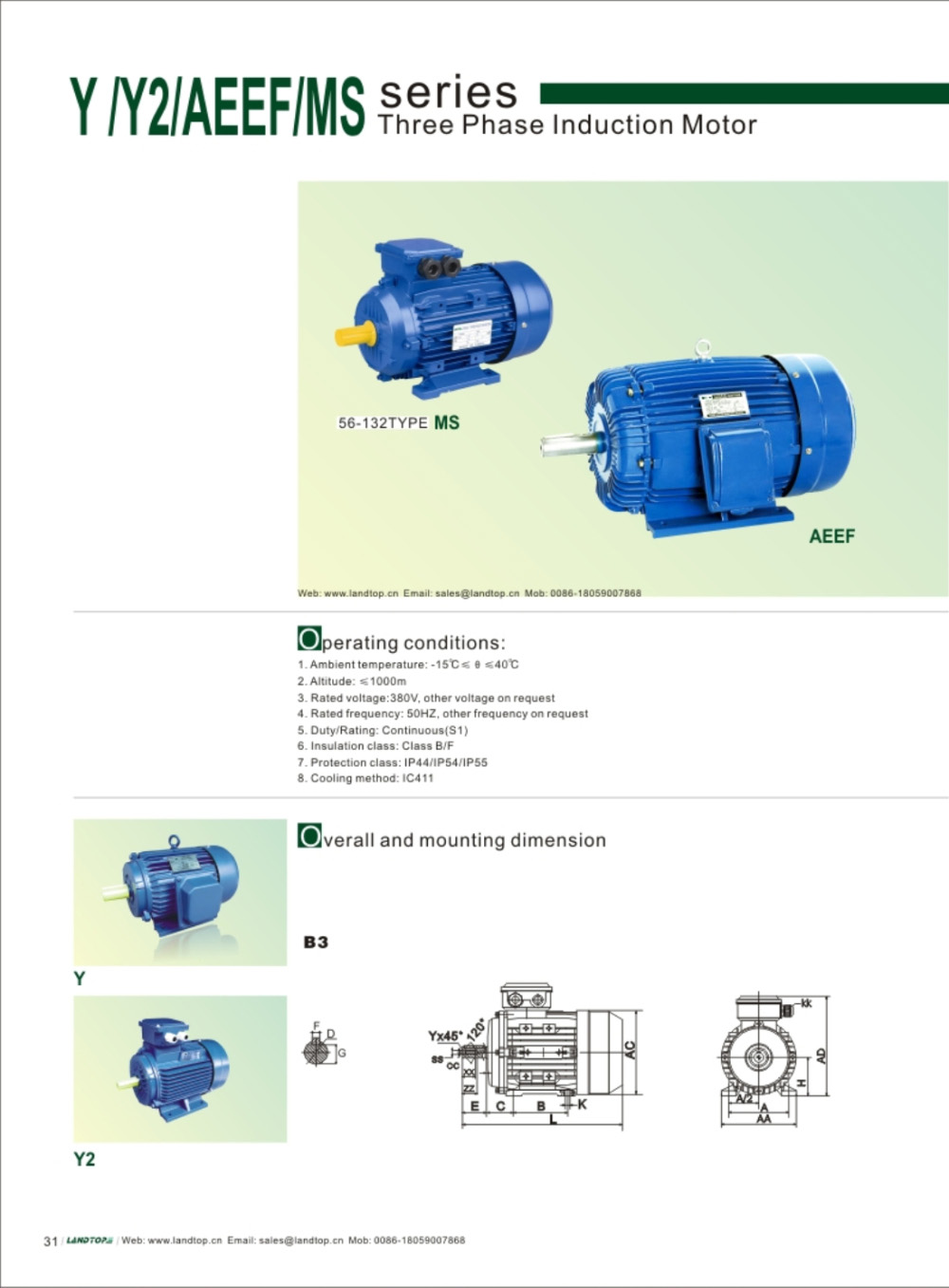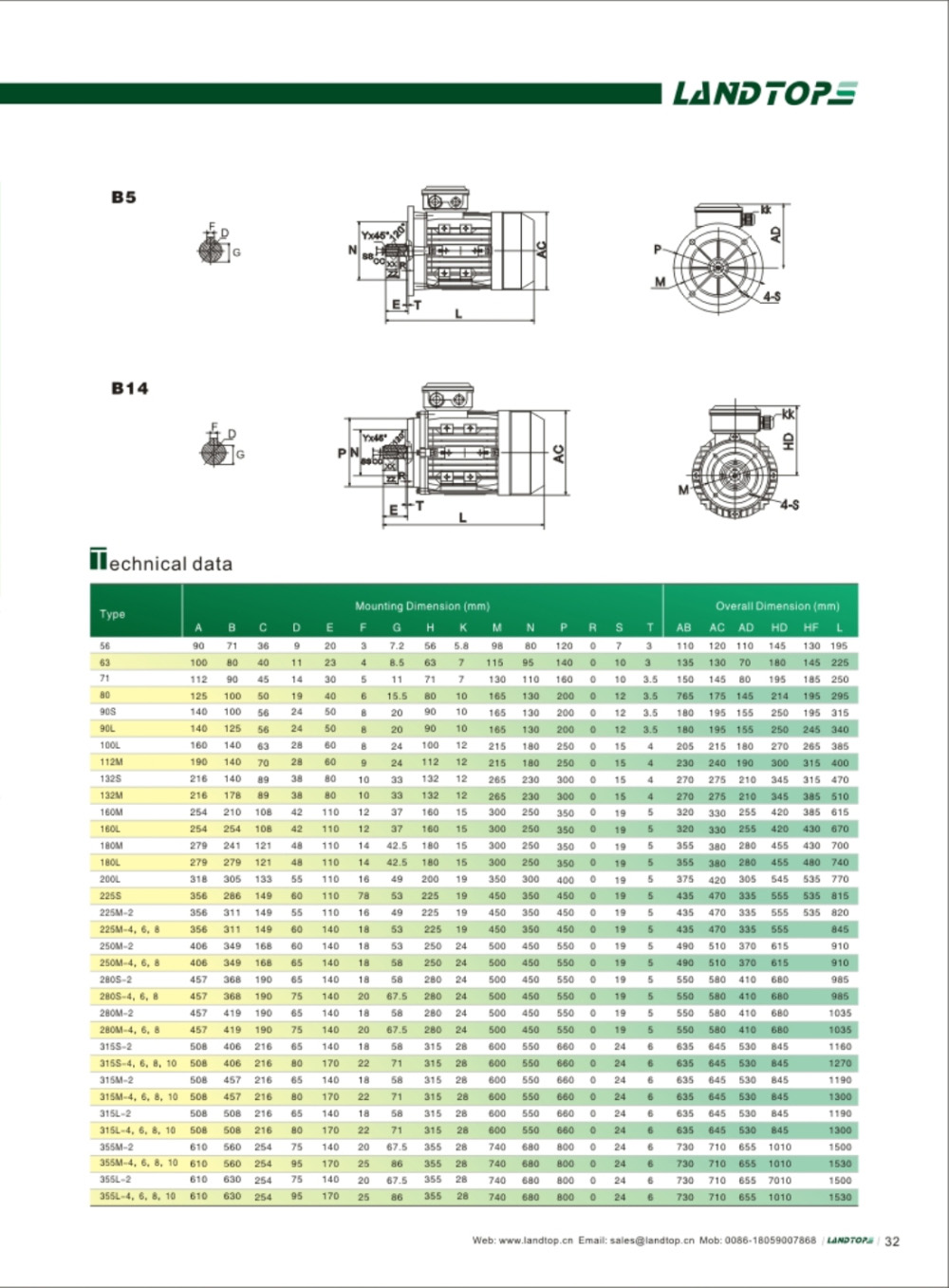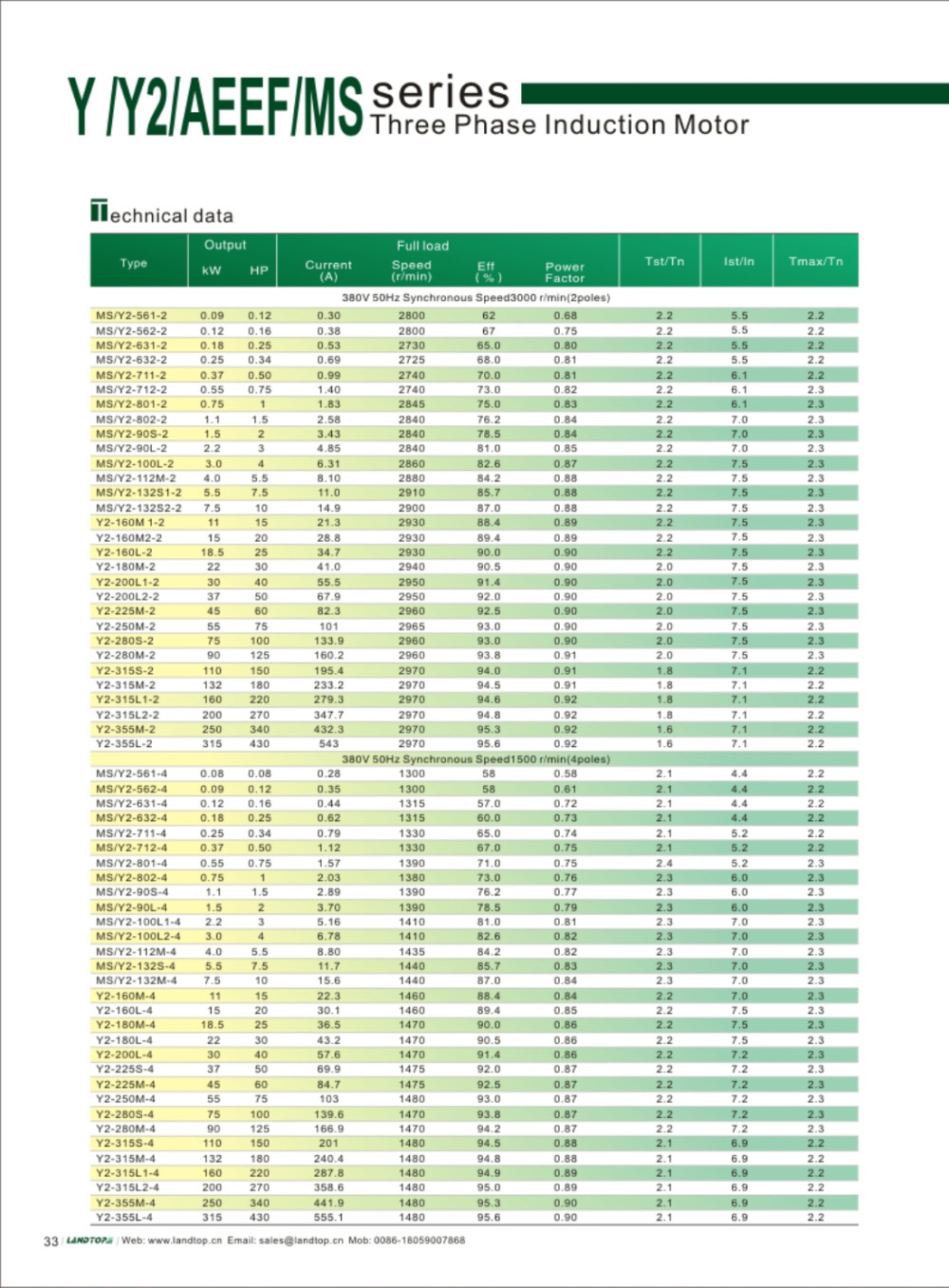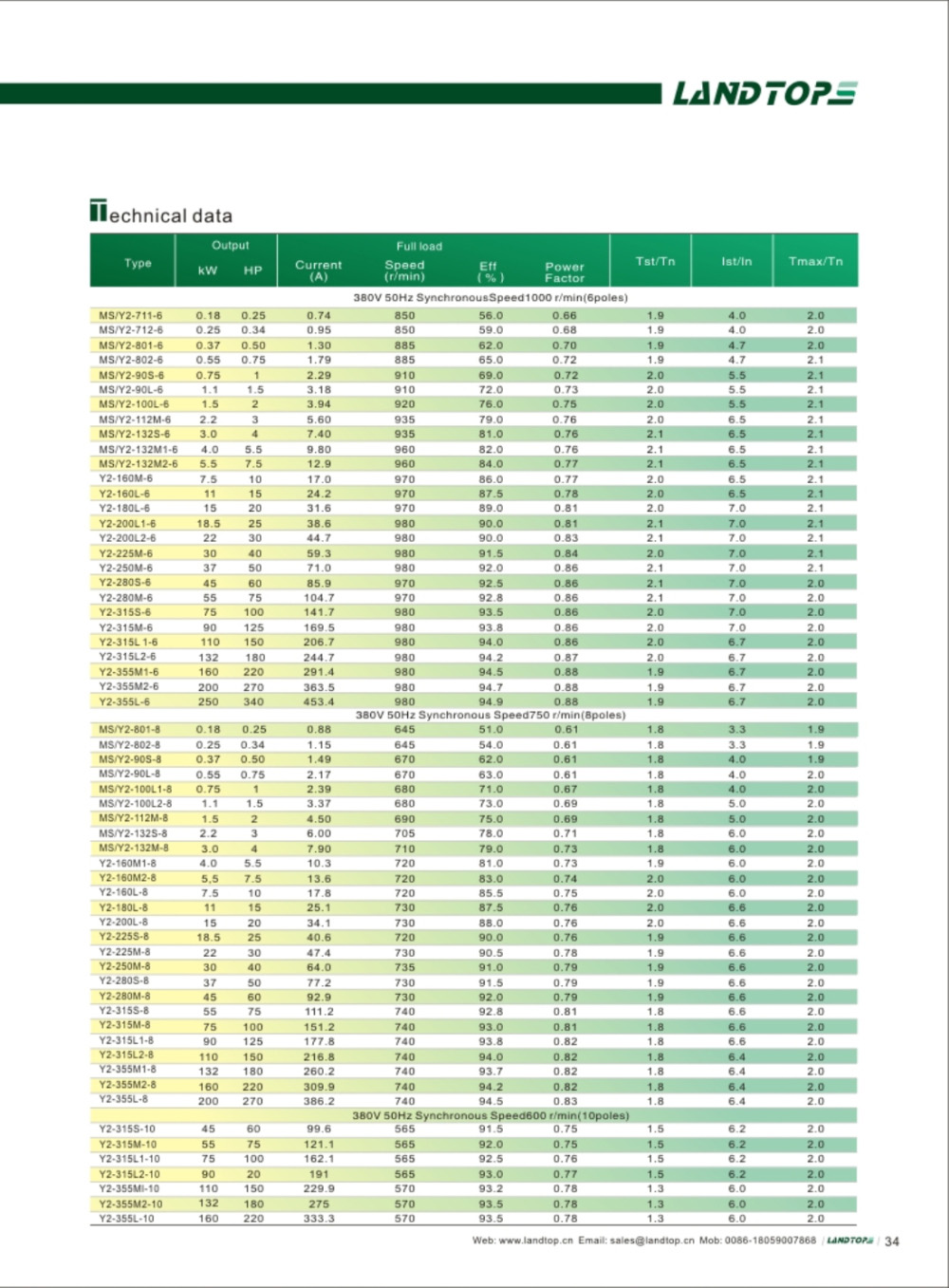 3 Phase Motor,Three Phase Motor,3 Phase Induction Motor,Three Phase Electric Motor
FUZHOU LANDTOP CO., LTD , https://www.landtopcos.com