[Text / high-
tech
LED reporter Liu Pingping]
LED industry has developed so far, the upper, middle and lower reaches have developed a variety of new technologies, new products, new processes, each of which has a very complex and unique processing technology for discrete components or raw materials. . The LED industry is highly subdivided. Optical, colorimetric, electrical, thermal design, light distribution design, landscape design, computer simulation, and on-site construction all require specialized personnel to complete.
Dr. Zhu Mingwei, Executive Director of Ningbo Meiya Optoelectronics Technology Co., Ltd. said that in the current situation, from epitaxy, chip, packaging, to LED lamp processing and luminaire design, one person is proficient in the process, process and raw materials of the middle and lower reaches of the LED. Performance has become a task that is almost impossible to accomplish. Therefore, the focus of each link on the previous link becomes the function of how to use and play good products.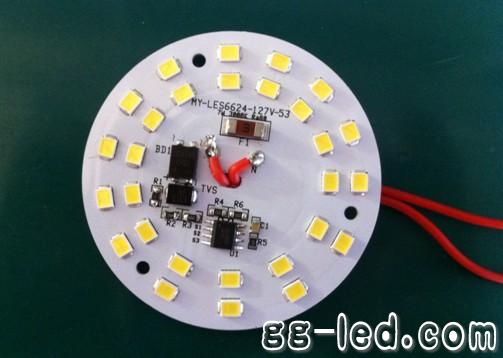 MY integrated photoelectric engine
"Modular products are the best solution to this problem. Modular products circumvent the complicated internal links, and the functional devices are displayed to users, which is convenient for users to use and develop new products. It will Become an inevitable trend in the future."
On November 25th this year, at the 2013 Hi-Tech LED Lighting Exhibition held at Guangzhou Poly Exhibition Hall, Meiya Optoelectronics will exhibit its representative modular product, MY Integrated Photoelectric Engine. MY integrated photoelectric engine products are divided into round and square series, which are for candle lights, bulbs, spotlights, ceiling lamps, as well as fluorescent lamps, grille lamps, three-proof lamps, panel lamps and other products.
Zhu Mingxi introduced that MY integrated photoelectric engine perfectly configures the parameters of optics, electricity, colorimetry and thermal, and has many advantages such as high luminous efficiency, high color rendering, high power factor, intelligent control, high cost performance and ultra-low processing cost.
"We integrated high-voltage LED lamp beads (HV-LEDs) and high-voltage linear IC chips into an integrated opto-electronic engine, which greatly improved the utilization of the light source and power supply, thus ensuring better production with the same materials. The light output, which is better light efficiency and light quality. That is to say, if the customer requires the same light quality and light output, the material cost can be reduced accordingly." Zhu Mingxi said.
In addition, the integrated opto-optic light engine is only one housing kit away from the finished luminaire, and the customer can assemble it into a luminaire in less than a minute, requiring almost no equipment. In other words, on the basis of no increase in equipment and labor, the lighting factory has expanded its production capacity by ten times or even several times, effectively reducing the processing cost.

Indoor air in a healthcare environment is a veritable invisible cloud of particulate matter, microorganisms (including spores, viruses and bacteria) and volatile organic compounds (emitted by cleaning products and furniture) dust, lint from hospital linens and fabrics, surgical smoke, and even pollen and animal dander brought in on the clothes of staff, patients and visitors. Traces of chemicals, gases and fumes can also be present.


Our Advanced product is specially designed for Air Sterilization for Hospitals.
We used the
3-in-1
technique (Semiconductor, UV and HEPA Filter) in the Air Sterilizer to eliminate
bacteria, dust,
odour or micro organisms
.
Air Sterilizer
Air Sterilizer,Ozone Air Sterilizer,Air Purifier Sterilizer,Ultraviolet Air Sterilizer
Dongguan V1 Environmental Technology Co., Ltd. , https://www.v1airpurifier.com