challenge
This article refers to the address: http://
Develop a radio frequency (RF) signal test solution for automotive radios and global positioning system (GPS) receivers, reducing time-consuming and expensive field testing while further improving the quality of the equipment.
solution:
Using the high bandwidth of NI PXI products, Averna engineers have implemented a complete solution that records real-world RF signals, signal loss, and environmental data for easy playback in the lab; and, in the long run From the perspective of improving test efficiency, Averna has created a common user reference library in conjunction with the user.
Providing quality products to automakers
The global headquarters of IAV Automotive Engineering is one of the world's leading providers of engineering and design services for the automotive industry, serving the world's most famous automotive manufacturers and component suppliers, including Audi, Bentley, BMW, Chrysler, Daimler, Ford, General Motors, Porsche and Volkswagen.
The company recently tested and validated car radios and navigation systems for a leading German car manufacturer. IAV must perform comprehensive RF signal testing on these devices, including AM/FM, RDS, TMC, DAB/DMB, GPS and HD Radio (IBOC), and meet all common analog and digital wireless standards in Europe. They use a variety of functions to test various device models, covering multiple types of broadcast programs, such as rock, jazz, classical, and conversational programs. In addition, from the sunny day in central London to the snowy night on the winding roads of the French Alps, these equipment must be tested under all environmental and driving conditions throughout Europe. In order to meet the strict technical specifications of customers, IAV must guarantee first-class product quality in thousands of possible test cases.
Looking for reproducible and repeatable test methods
As part of the evaluation, first in the lab, IAV performs static testing and verification with a typical signal generator to measure such factors as threshold, sensitivity, and signal-to-noise ratio. However, many problematic RF signal phenomena can only occur in dynamic environments, such as in a moving vehicle. These signal losses include multipath interference when the signal bounces off the city skyscrapers, or attenuation and distortion associated with weather (fog and rain). Mathematical models and test file libraries have deficiencies in simulating these attenuations.
As a result, IVA sends dozens of professional listeners every year to detect signal glitch on all possible test cases on the road. However, because this approach is not repetitive—testers need to travel for each particular radio model and signal each time, which is time consuming and expensive.
IAV needs to assemble a database of signals from different control points, under different conditions of the same signal, different signals of the same conditions and other combinations to assist in the evaluation of different devices. They need test methods that are reproducible to maximize the efficiency of testing and verification.
Take advantage of NI PXI's record playback capabilities
To help solve these challenges, IAV worked with engineers from the National Instruments Systems Alliance partner Averna. IAV uses the Averna RF Signal Recording Playback System - a turnkey system that records real-world signals and can be played back at will, for laboratory analysis and as part of the Global Receiver Tester (URT) platform.
We created a record playback system using the NI PXIe-1065 chassis, the NI PXIe-8106 embedded controller, the NI PXIe-5672 vector signal generator, and the NI PXI-5661 vector signal analyzer. These key technologies enable dedicated bandwidth real-time data streaming from RF modules to hard drives up to 2GB/s per slot, as well as high-performance timing and synchronization. In addition, we use the flexibility of NI LabVIEW software to design software components while packaging the system in a noise-proof, anti-jamming RF shielding box for mobile use. The system features a DC/AC converter, a preamplifier system with automatic gain control (AGC) for optimized signal acquisition, and multimedia signal recording capabilities. Using NI's commercial off-the-shelf components, we created a turnkey system that users can use from the beginning of development, which are pre-installed and do not require application development.
Establish customer RF test signal library
IAV engineers can carry a recording playback system powered by a DC power supply (connected to the car battery) for testing in the back of the truck or car. After connecting the antenna to the system, the test engineer accesses the graphical user interface (GUI) through a laptop and LAN to record dynamic signals while controlling the frequency, bandwidth, and gain of the signal. IAV uses this method to record a large number of broadcast and navigation signals to create a proprietary test file library for easy playback at any time.
To further enhance the library, IAV records broadcast and GPS data to analyze the impact of environmental background on the signal. For example, the IAV can record the exact location of the vehicle in the event of a signal loss, as well as the weather and road conditions at the time. Because there is no need for too many field tests, IAV engineers can devote more time to further improving equipment quality by placing the equipment under test in real-world signal and loss environments.
Simplify troubleshooting
With this record playback system, IAV now has immediate access to record data with equipment manufacturers, component manufacturers and car manufacturers, so all parties can act as troubleshooters for car radios and navigation devices in the same signal, loss and environmental context. Together, find the root of the problem. Therefore, engineers responsible for product quality can remotely diagnose equipment.
"When you deal with the world's most prestigious car manufacturers, quality is of the utmost concern," said IAV a test engineer Hans Joachim Tepper. "The high-throughput RF signal streaming capability of NI PXI technology allows us to record playback. All common analog and wireless signals in use, as well as a wide range of signal losses, are effective. Averna's URT recording playback system helps to integrate these features and provide the repeatability we need to meet the customer's rigor Standards. We believe this program will help significantly improve long-term testing efficiency."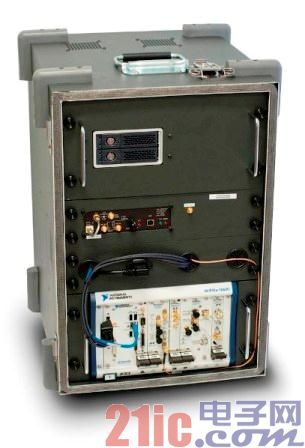 Anti-interference RF shielding box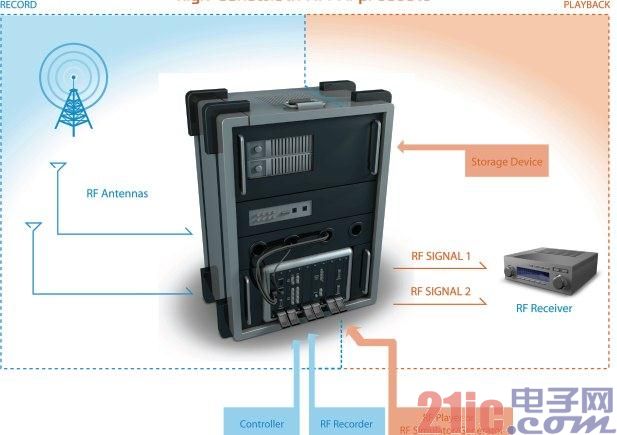 High-bandwidth RF signal recording and playback device based on NI PXI products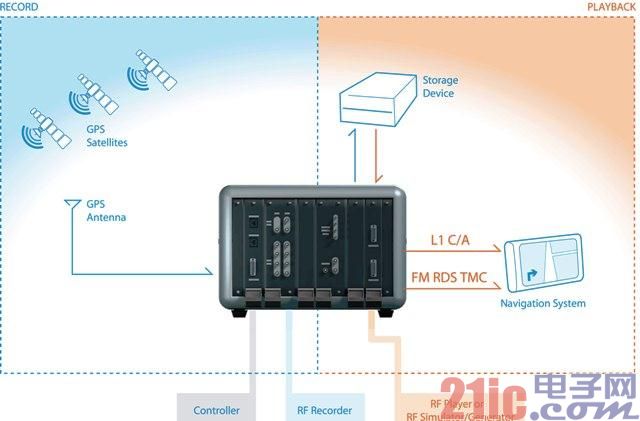 NI PXI technology for efficient GPS signal testing
This battery is for replacing Lead-Acid Battery, it has the standard appearance and size as well as capacity, but longer cycle life and high energy and good charge and discharge performance.
Capacity:100AH/150AH/180AH/200AH/250AH.
Voltage:12.8V, cycle life is more than 2000 times, also can customize the capacity.
Large Capacity Lithium Battery
12V Solar Battery,Led Lithium Battery,Solar Battery With Led Screen,Large Capacity Lithium Battery,250Ah Lithium-Ion Battery,Renewable Energy System
Shenzhen Enershare Technology Co.,Ltd , https://www.enersharepower.com