[Photo/Reporter Zhou Jianhua] "
We are also very anxious to select the brand, because this year's LED situation is better, the project purchaser will take the initiative to consult or ask us to provide LED solutions. This senior engineer brought us several in the single The company with core competitiveness in product research and cost performance is exactly what we need." Wang Decheng, general manager of Hefei Wansite Lighting, told Gao Gong LED reporter.
On the afternoon of April 17, Gaogong LED hosted the "2013 China Good Product Tour and Investment Conference" hosted by Gaogong LED's "Lighting Channel", which ended with a close to 90 dealers and some designers. .
Although the Anhui region is part of the East China region, it cannot be compared with East China (Shanghai, Zhejiang, Jiangsu, and Shandong) regardless of population, economy, and geography. The lighting and lighting exhibition industry is relatively backward. At present, there is no professional lighting store in Hefei. More than 300 dealers are scattered in 8 home building materials stores, ranging from one to twenty to one hundred.
The Oriental Mall with the largest "age" and the largest number of merchants, "hybrid" of fabrics, floors, pipelines and lamps, retail, wholesale, engineering, and roasted seeds and nuts. Stepping into it, the pattern is scattered, the trucks are rampant, the second floor is dim, and the popularity is thin, which is quite different from Hangzhou and Nanjing in the same East China. According to industry insiders, LED products in the market are mainly in the low-end route.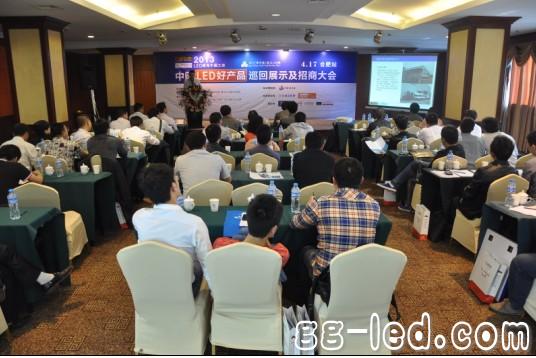 The reporter visited the home improvement market such as Dongfang Mall, Light Industry Mall and Wuli Temple Building Materials Market. The recognition of LED products in Anhui area is still low. Compared with other provinces, the family accepts LED awareness at least one to two years later. Therefore, manufacturers are implementing LED products for the Anhui market. When promoting sales, it is better to adapt to local conditions, increase the propaganda of propaganda and product prices, to cultivate the market and cultivate the brand.
"Foshan Lighting, NVC Lighting, Op Lighting and other traditional big brands have been attacking the city for many years, and the reputation has accumulated well. However, LED's response to product lines and marketing strategies is still relatively slow, and it is difficult to meet the ever-changing market." Anhui Pepsi Wang Shizhen, chairman of Xing Electric, analyzed the high-tech LED reporter.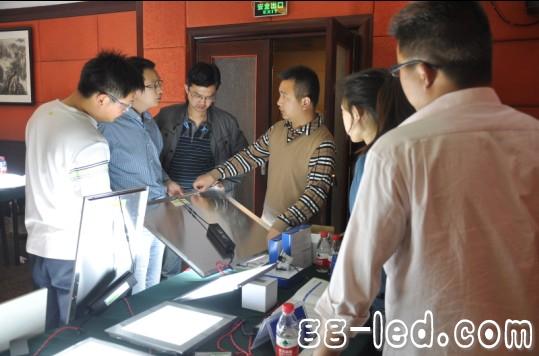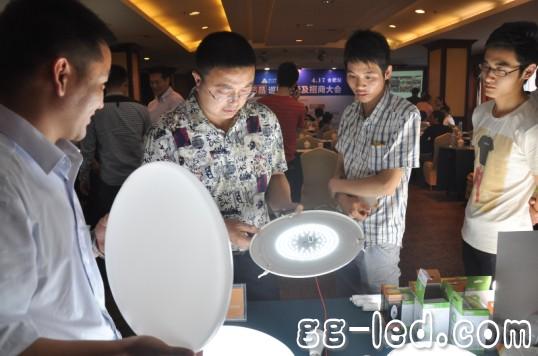 "This year we expect our sales to double and reach 20 million yuan. The most critical aspect of the current project is to provide real products and lighting data solutions. Entering the LED engineering competition, not providing data is waiting for death, providing The fake data is looking for death, because even if the payment is timely, there must be a 10% quality deposit. Once the quality problem occurs, the credit will be wiped out, and the compensation will be enough to make us." Jiang Yuzhen, head of Hefei Tianlang Electric Business Department, said Hefei even said that the Anhui market can not find LED brands with good terminal word of mouth and good market share. Therefore, merchants also hope that there will be research media like Gaogong for macro guidance and product grooming. "
Therefore, in Hefei, where there are no professional lighting stores and lighting distributors scattered in the city's eight integrated homes, the "2013 China Good Products Tour Exhibition and Merchants Conference" still attracts nearly 90 people from circulation, retail, engineering, etc. Multi-channel businesses will meet on time.
During the period, Ms. Zhang Chao, Director of East China Region of Mulinsen Lighting, Yao Huaiju, Chairman of Zhuhai Jingbo Lighting, Zhang Hu, Deputy General Manager of Marketing, Mao Zilai, Marketing Director of Laiwei Optoelectronics, Lu Guangjun, Deputy General Manager of Anhui Baishxing Electric, and Design of Civil Engineering of China Railway Hefei Construction He Bin, deputy director of the Lighting Branch of the Institute, has conducted in-depth discussions on various aspects such as corporate advantages, brand strategy, business tactics and lighting design. Finally, He Wenbin, director of high-tech LED marketing, analyzed the situation of the LED industry with accurate data. The participants expressed that the quality of the forum was quite high, and the cost performance and marketing strategy of the company were close to the market and benefited a lot. Wang Decheng, general manager of Hefei Wansite Lighting, was in the scene of Zhuhai's LED lighting and recognition of its brand concept, hoping to become a long-term partner.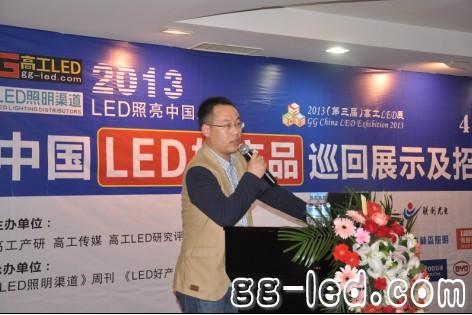 Ms. Linsen Lighting Director of East China Region Zhang Chao


Scale is the biggest advantage of LED
At present, Mulinsen's shares are worth 10 billion yuan per month, and the number is still increasing. I believe that to popularize LEDs, the scale effect of enterprises is the biggest advantage.
First, large-scale production drives the company to implement large-scale procurement of chips, obtain lower chip prices from suppliers, and establish good long-term cooperative relationships, stabilize the company's chip supply channels and effectively reduce chip procurement costs. Secondly, the company's production equipment has been fully automated production on a large scale. Large-scale production can effectively reduce the unit labor cost and manufacturing cost of product sharing, reduce the production cost of products, and enhance the market competitiveness of products. Third, large-scale production capacity helps companies to have higher market influence, thus promoting coordinated development of the industry.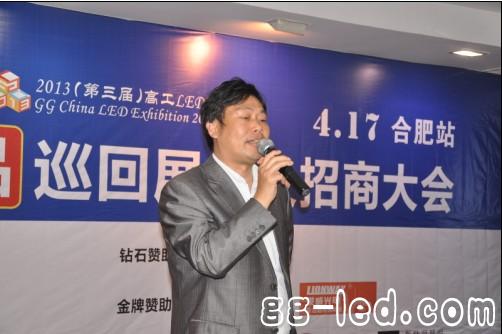 Yao Huaiju, Chairman of Zhuhai Yubo Lighting


Standing on the platform to determine the way out of the LED
Now the LED industry is still a mixed bag, and many companies and distributors have no clear development ideas. In adversity and predicament, there are ways to have a way out; in good times and in the path, there are ideas to have greater development. Breakthrough in thinking - the correct way to seek development and success.
LED industry, whether it is a leader in business or distribution, needs to break through the way of thinking in reality, establish a good solution to problems, seize opportunities, and handle the complex and important issues in channels and strategies flexibly and intelligently. I think that the only way out for LEDs is to go to high-value products and technologies. The era of low price and low cost will gradually pass. We have to find out if we can do some products with technical content and can do some brands. Make sure that you are hard to survive because the cost comes up, your profits, and your price won't come. So now how to use these talents, how can we re-create some products with higher profits to serve the brand.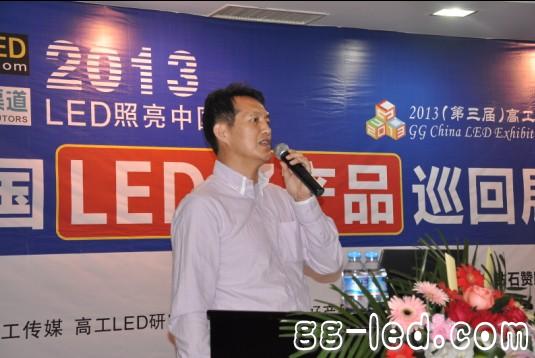 Zhang Hu, Deputy General Manager of Zhuhai Broadcasting Lighting Marketing
Focus on achieving brand
It should be said that the current LED market has gradually changed from the past product competition to the stage of brand competition. Now the brand competition is highlighted. This year's dealers will prefer some brands with relatively good brands in the agent brands. After the brand products are sold out, The products of other brands are better sold, so the competitive advantage of the brand is more prominent. As a professional brand of flat panel lighting, we are more focused on the development of flat panel technology, so we are more focused and professional. In addition, our LED panel light as a fist product has the advantage of quality and cost performance, and the merchants will make more money after cooperation. Through the word-of-mouth communication in these professional fields, end users realize our products, so the focus can make our brand products form a real brand advantage in the hearts of end users.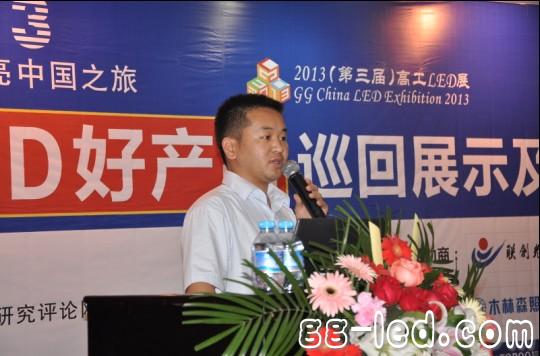 Lai Wei Optoelectronics Marketing Director Mao Zilai



Pursue customer benefits

R & D design, packaging lamp beads, hardware die-casting, assembly marketing, etc. are all done by our own "one-stop", in order to achieve high technical maturity, breakthrough cost and technical threshold. During the period, procurement, manufacturing, quality inspection, planning, branding, marketing and other aspects are sloppy, and various management issues such as quality management, personnel management, and supplier management need to be addressed. As a brand enterprise in the research and development and application of LED lighting, I believe that enterprises should always be at the forefront of LED technology development, and have a complete "system integration technology chain" around product chip packaging, heat dissipation, optics, drive, structure, materials and appearance. Moreover, all business activities serve the interests of customers, and they cannot bring benefits to customers. Enterprises lose the meaning of existence and must pursue the maximization of customer value.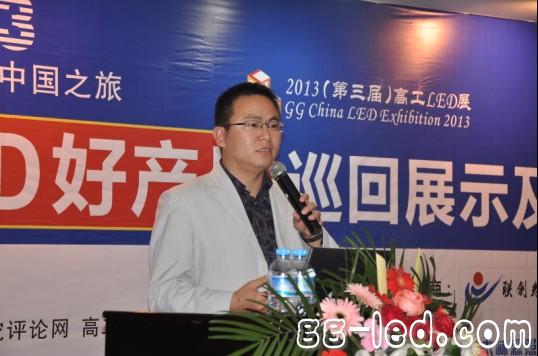 Lu Guangjun, deputy general manager of Anhui Pepsi Electric


Factory business can do LED distribution
Any LED manufacturer hopes that its brand will become bigger and stronger in this LED innovation flood, so that it will occupy the market share of the region to ensure profit margin; but LED as an emerging industry wants to be promoted in the market in the people Recognized in the middle, it requires a lot of investment; logistics dealers (distributors) as the forefront of the manufacturers, the first-line troops in the region bear the brunt of this campaign, in order to do well in the brand, not only to open their own channel resources more It requires a large amount of manpower and material resources to promote investment; therefore, manufacturers must greatly support dealers to make up for their disadvantages and deficiencies in order to achieve a win-win situation.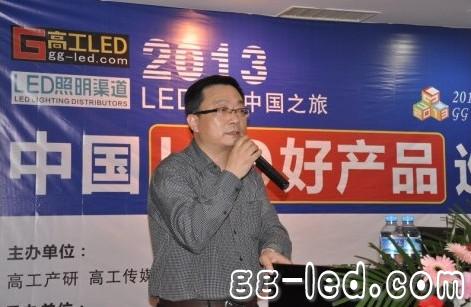 He Bin, Vice Dean of Lighting Branch of China Railway Hefei Building Municipal Engineering Design and Research Institute


LED scene lighting has become a trend
In the face of the huge application market that needs to be fully developed, traditional lighting competition is no longer fresh. If you want to quickly develop and seize market share, you need to find new product highlights to open up channels. Whether it is indoor lighting or architectural lighting, it is undeniable that LED lighting design has gradually penetrated into it. For example, some large-scale shopping malls have begun to use LED products, not only because of the energy-saving features of this new light source product, but also to reduce the operating cost for the mall. Because of its small size, it can design a lot of creative lighting shapes to add art to the mall. Breath; many hotel, store lighting scene design and lighting mood design, not only makes people shine, but also through different product applications, various lighting angles design, attracting a large number of people, thus driving passenger flow; some large shopping The center also uses different lighting colors to distinguish between different floors and functions.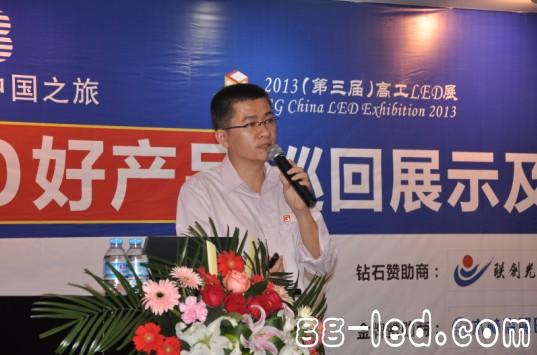 Gao Wen LED Marketing Director He Wenbin


LED penetration will accelerate significantly within three years
With the madness of manufacturing and the gradual acceptance of the terminal, everyone's understanding of the advantages of LED has become more profound. In addition to energy saving and environmental protection, LED also has 1. Miniaturization: much smaller than traditional lighting sources; 2. Diversification: array of light sources, shaped; 3, variability: temperature adjustment, color adjustment, brightening, colorful; Control: Intelligent control. According to the survey data of our Institute of Advanced Engineering, the penetration rate of LED lighting is about 10% in 2013, 35% in 2015, and 70% in 2017. In terms of LED lighting sales penetration, 2013 is about 20%, and 2015 is For 50%, 2017 will be 80%. The channel dispute will become more and more fierce, and the brand structure will be seen within three years.

1.27mm (0.050") Pitch Female Headers
Like the 1.27mm pitch Male Header, the 1.27mm pitch female header is used in densely-packed devices, requiring space-saving connections. The low profile, 1.27mm pitch female header addresses the need for connecting a variety of board-to-board configurations, with vacuum pick and place that makes it suitable for high volume automated manufacturing. It can be available in varying elevated stack heights, pass-through, rugged, high-density, and in numerous low-cost designs.
Antenk offers 1.27mm pitch female headers in either SMT or THM orientation at high quality and affordable China-quoted price that snuggly fits with the pins of a male header and acts as a receptacle.
Assembly and service is simple with either vertical (straight), elevated or at a right angle orientation, which can dissipate current of about 1.0 A or less in a tape and reel packaging. The filleted corners can also remove shadowing allowing optimization of LED output.
The 1.27mm pitch female headers are commonly found in PC`s and are also made to work in Arduino boards, Arduino Pro and Arduino Mega with either single or double-row female headers, facilitating connections for programming and incorporation into other circuits. They have the perfect height for clearing the USB-B connector and great for stacking multiple shields.
Female header always called as [Header connector", Antenk provide widely range of header connector, from 2.54mm (.100″ inch) pitch to 1.0mm (.039″ inch) pitch. The number of pins (contacts) is from 2 to 40 pins per orw. There are three type: Straight (Dip Vertical), Right angle, SMT (surface mount).
If you can not find the items you interest from above items, welcome to contact us, and you will always get fully responsive from us.


Applications of 1.27mm Pitch Female Headers
Its small size is most suitable for PCB connections of small equipment and devices such as:
Arduino Boards
Architectural and sign lighting
Retail and display lighting
Fluorescent LED retrofit lighting
Cabinet or furniture lighting
Commercial / residential cove lighting
WiFi equipment
Gaming consoles,
Measurement instruments
Medical Diagnostic and Monitoring equipment
Communications: Telecoms and Datacoms

Industrial and Automotive Control and Test
Mount Type: Through-hole vs Surface Mount
At one side of this female header is a series of pins which can either be mounted and soldered directly onto the surface of the PCB (SMT) or placed into drilled holes on the PCB (THM).
Through-Hole (Poke-In)
Best used for high-reliability products that require stronger connections between layers.
Aerospace and military products are most likely to require this type of mounting as these products experience extreme accelerations, collisions, or high temperatures.
Useful in test and prototyping applications that sometimes require manual adjustments and replacements.
1.27mm vertical single row female header, 1.27mm vertical dual row female header, 1.27mm Elevated single row female header, 1.27mm Elevated dual row female Header, 1.27mm right-angle single row female header and 1.27mm right-angle dual row female header are some examples of Antenk products with through-hole mount type.
Surface-Mount
The most common electronic hardware requirements are SMT.
Essential in PCB design and manufacturing, having improved the quality and performance of PCBs overall.
Cost of processing and handling is reduced.
SMT components can be mounted on both side of the board.
Ability to fit a high number of small components on a PCB has allowed for much denser, higher performing, and smaller PCBs.
1.27mm Right-angle Dual Row female header, 1.27mm SMT Single row female header, 1.27mm SMT Dual row female header and 1.27mm Elevated Dual Row female Header are Antenk`s SMT female headers.
Soldering Temperature for 1.27mm Pitch Female Headers
Soldering SMT female connectors can be done at a maximum peak temperature of 260°C for maximum 60 seconds.

Pin-Type: Vertical (Straight) and Right-Angle
1.27mm pitch female headers may be further classified into pin orientation as well, such as vertical or straight female header or right-angle male header.

Vertical or Straight Female Header Orientation
One side of the series of pins is connected to PCB board in which the pins can be at a right-angle to the PCB surface (usually called "straight" or [vertical") or.

Right-Angle Pin Female Header Orientation
Parallel to the board's surface (referred to as "right-angle" pins).
Each of these pin-types have different applications that fit with their specific configuration.


Pcb Connector Stacking
Profile Above PCB
This type of configuration is the most common way of connecting board-to-board by a connector. First, the stacking height is calculated from one board to another and measured from the printed circuit board face to its highest insulator point above the PCB.

Elevated Sockets/Female Headers
Elevated Sockets aka Stacked sockets/receptacles or Mezzanine are simply stacked female headers providing an exact distance requirement between PCBs that optimizes electrical reliability and performance between PCB boards.

Choosing this type of stacking configuration promotes the following benefits:
Connector Isolation - the contacts are shrouded preventing cable connection mishaps and good guidance for the mating header connectors.
For off-the-shelf wireless PCB module, stacking height is optimized with elevated sockets.
Offers superior strength and rigidity.
Polarisation prevents users from inverted insertion.

Single, Dual or Multiple Number of Rows
For a 1.27mm straight or vertical female header, the standard number of rows that Antenk offers ranges from 1 to 2 rows. However, customization can be available if 3 ,4 or n number of rows is needed by the customer. Also, the number of contacts for the single row is about 2-40 pins while for dual row, the number contacts may vary from 2-80 pins.

Pin Material
The pins of the connector attached to the board have been designed with copper alloy. With customer`s demand the pins can be made gold plated.

Custom 1.27mm Pitch Female Headers
Customizable 1.27 mm pitch female headers are also available, making your manufacturing process way faster as the pins are already inserted in the headers, insulator height is made at the right size and the accurate pin length you require is followed.
Parts are made using semi-automated manufacturing processes that ensure both precision and delicacy in handling the headers before packaging on tape and reel.

Tape and Reel Packaging for SMT Components
Antenk's SMT headers are offered with customizable mating pin lengths, in which each series has multiple number of of circuits, summing up to a thousand individual part number combinations per connector series.

The tape and reel carrier strip ensures that the headers are packaged within accurately sized cavities for its height, width and depth, securing the headers from the environment and maintaining consistent position during transportation.

Antenk also offer a range of custom Tape and reel carrier strip packaging cavities.
Pcb Connector,1.27Mm Female Pin Header,1.27 Header connecto,1.27Mm Pcb Header,1.27Mm Pcb Connector,0.050" Female Headers,1.27mm Female Pin Header SMT, 1.27mm Female Pin Header THT
ShenZhen Antenk Electronics Co,Ltd , https://www.antenk.com