From corporate positioning, product layout to the leader's personal ambitions, only Hanergy can mark Tesla in China. Although in some areas, the two are currently in a disparity.
Tesla is still an energy company.
A few days ago, Wei came to release a new car. Everyone was so excited and excited that I felt that the Chinese version of Tesla was going to work hard.
Perhaps from the perspective of electric vehicles, there is something so interesting, but I have to say that in China, compared with Tesla, it is not Wei, nor BYD, but Hanergy.
Don't know Hanergy? So how many people have heard of Hanergy film power generation? Yes, yes, one of the top 10 news of Hong Kong stocks in 2015, Hanergy Film Power fell 47% on May 20, and Hanergy CEO Li Hejun lost more than HK$100 billion in an hour, just three months ago. Li Hejun has just topped the list of China's richest people.
Dramatic rise and fall, with the high attention of the stock market frenzy in the ordinary people (it was a big plunge after a week), Hanergy experienced a round of wide-ranging popularity promotion, although it was a negative promotion. Until now, "Haneng Resumption" is still a hot topic in the stock market.
On the other hand, at the just-concluded Guangzhou Auto Show, Hanergy exhibited four solar-powered cars (so the boss who couldn't bear to look at the stock for a long time remembered it).
Different paths, almost the same destination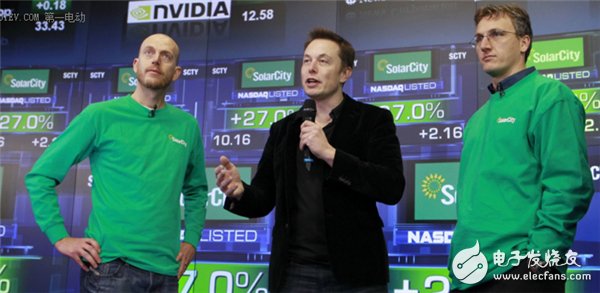 As an energy company, Tesla used electric vehicles to attract the world's attention. Eventually, he announced his own layout of the future with the acquisition of Sun City. He directed a "suspension film" and Hanergy started to march high. In the field of new energy, the idea of ​​selling new energy through electric vehicles and other products, contrary to Tesla, is a "sentimental film", no bright spots.
On November 17, Tesla successfully acquired Sun City, and the final step of achieving the ultimate new energy layout of Musk was finally taken out. Here, it also fully shows that Tesla's positioning is not just an electric car company, just as they also The development of solar roofs and the application of solar glass to automobiles are far beyond the strategic scope of electric vehicle companies.
However, at the beginning, Hanergy advertised the positioning of its own high-tech new energy company. Moreover, on the basis of this positioning, we will continue to research new energy technologies, develop various civilian and industrial products, and commit ourselves to new energy education and promotion.
Consistent decision making on key technology paths: thin film power generation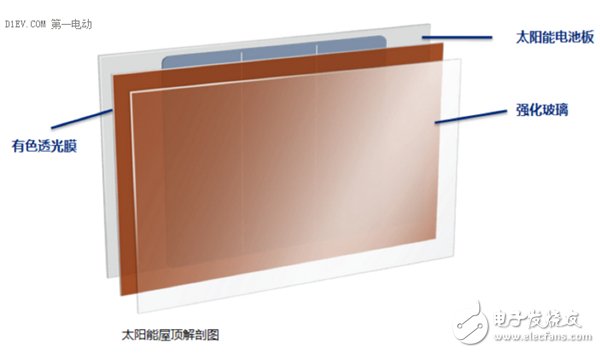 The core technology of Hanergy is thin film power generation. This is also the technology used by Tesla's close-up solar roofing materials.
Thin film power generation technology was once a non-mainstream in the solar energy industry, but Hanergy and Sun City of the year firmly chose this research and development direction, with the aim of a broader future space: thin film power generation technology has a product application level. A broader space.
Among the various ways in which solar energy is converted into electrical energy (photovoltaic power generation, photochemistry, photobiological, optical induction, etc. - see Du Niang), photovoltaic power generation is currently the most mainstream application. The key to photovoltaic power generation lies in photovoltaic cells. Solar cells are mainly divided into crystalline silicon cells and thin film batteries. The former includes monocrystalline silicon cells and polycrystalline silicon cells. The latter mainly includes amorphous silicon/polycrystalline silicon thin film batteries and multi-component compound thin film batteries.
The main technology of Hanergy is concentrated in the last part of this multi-component thin film battery. It is said that Hanergy's gallium arsenide battery and copper indium gallium selenide battery conversion rate have reached the world's leading level.
However, at present, the application obstacles of thin film power generation technology are still high cost, excessive laying area when used, and unstable power generation.
Well, with my IQ, I can get science here. I understand that the material of this film is very important for the conversion rate of light energy, and it will also affect the design and appearance of the product.
The choice of technology application is the same: electric car
Say back to the four cars exhibited by the Guangzhou Auto Show Hanergy. Can Hanergy want to be a car company? do not know. But they really made solar-powered cars, and the key technology is the thin film power generation products mentioned above. However, the actual distance of Hanergy from a car company is still far, not only because of this film.
Look at it: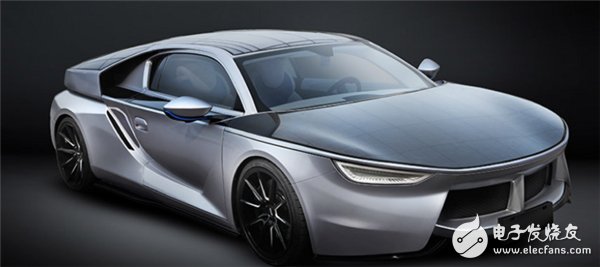 SolarR concept map, is it still sensible?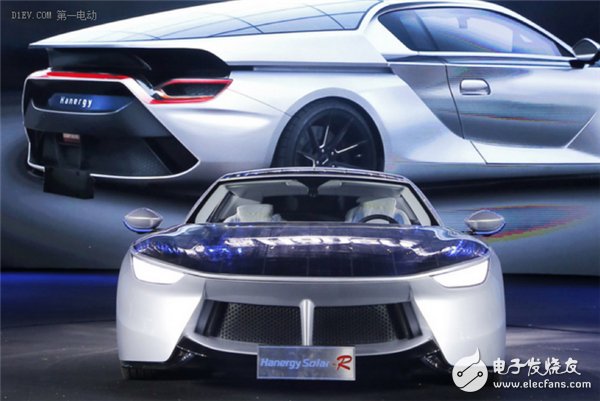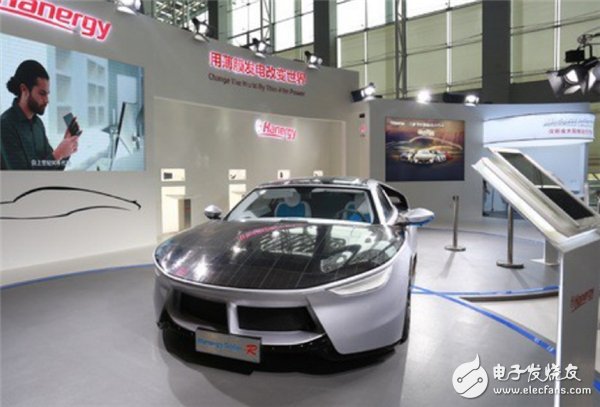 SolarR real picture, ugly crying... However, this is still the best looking model in the four models of Hanergy.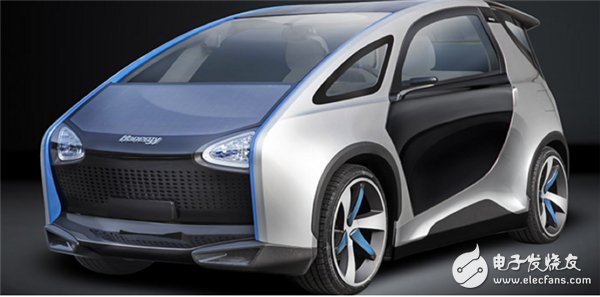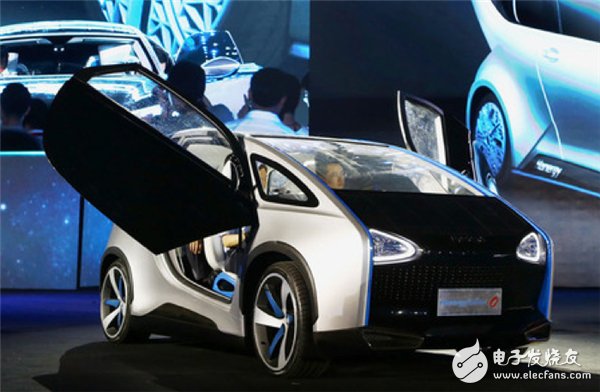 SolarO
The overall shape of this car is still eye-catching, the way the door is opened (do not know how to name, fly door?) is a bit special but...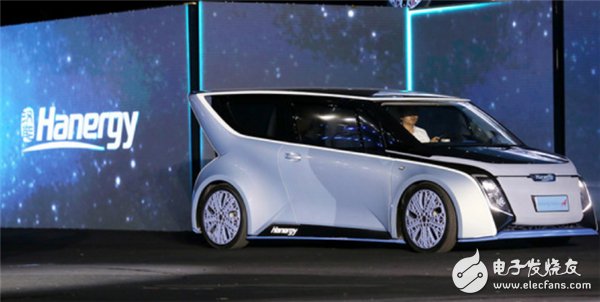 SolarA directly on the real map, anyway, the concept map can not be seen.
Telling the truth, I only have three words for the shape of this car: I don't understand.
There is another one, I don't want to say it.
The above spit is only designed for the shape.
As far as the product concept is concerned, there are still some merits.
The above four products are mainly based on plug-in charging, and can be supplemented by solar energy charging. The body is covered with Hanergy flexible gallium arsenide film module, which can generate 8-10 degrees of electricity per day for 6 hours in sufficient sunshine, driving about 80 kilometers, and the battery life of the body lithium battery is 350 kilometers.
It's not a daydream for solar energy to provide driving power for cars. ╮(╯▽╰)╭
But the film is really ugly. If you want to mass production, you must work hard in color and vision. See the solar roof of Musk. Although it is not new, but people have worked hard to create a solar tile that can be completely smashed with ordinary tiles (customized with special film), and a variety of styles! This is sincerity!
In addition, Hanergy mentioned in the official propaganda that SolarO is a small car, and the trunk space is sufficient to put two scooters for short-distance travel. This little detail actually shows that Hanergy can travel for the future. The idea is very advanced, and it is not allowed to have an electric scooter or bicycle in the future to achieve complete traffic automation + zero traffic. In addition, the solar ceiling can slide down to block the front windshield sunscreen, this little skill feels very cute.
In addition, Hanergy released four cars, sports cars, compact cars, commercial cars, and a public transport that does not know how to define it.
It's the ugly SolarL that you don't want to mention: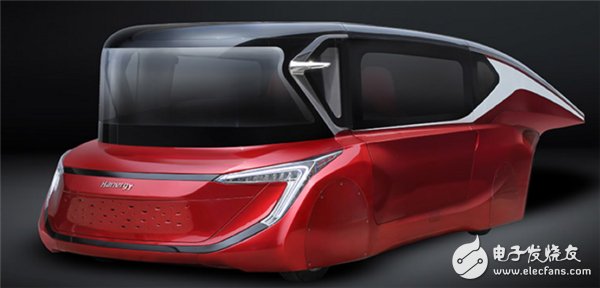 The highlight is the integrated front face design.
Very futuristic. why? Because the future electric car has no protruding front and front faces, only a large landscape windshield, because there is no need for the engine compartment and a series of facilities in the cab, one screen is enough (the ultimate future is even Screen does not need to)
There are indications that Hanergy's vision of a future car is not just as simple as building a new energy car.
Into the same real estate industry
In addition to the car, Hanergy, like Tesla, bravely entered the real estate.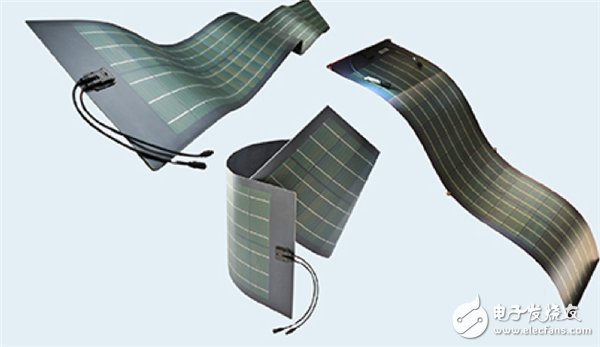 In fact, Hantron developed solar photovoltaic tiles long before Tesla.
Hanergy GlobalSolar rooftop solar tiles look like an electric blanket.
Take a look at Tesla's SolarRoof:

Although Hanergy's solar roof is already on sale, there are still many questions about installation costs and instructions for use on a well-known search engine in China. It can be seen that the marketization of products has been to a certain extent.
But when Tesla's tiles go on the market, if Musk promised a lower cost is the truth, who would buy an electric blanket on the roof? Anyway, I don't buy it.
Li Hejun VS Elon Musk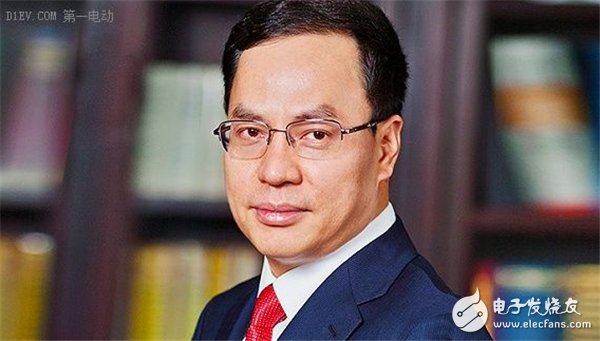 Finally, talk about the boss.
The most insane thing about Mask is that he has entered the three fields of solar energy, automobiles and space rockets. From the lonely heroes of Silicon Valley, he has stepped into the iron man of today.
Hanneng Li Hejun is also a crazy figure. For example, he invested 20 billion yuan to build Jinanqiao Power Station in 2002. How can he say that this huge project of five Gezhouba falls on his head? Does he have a background? not at all. This is the case. When the reform plan was to distribute several hydropower projects to state-owned power companies, Li Hejun was forced to bring the reform and reform commission to court. Finally, a leader of the State Council stated that he had to give private enterprises a chance. He got Jinanqiao. engineering.
The Jinanqiao Power Station with a total investment of nearly 20 billion yuan has a total installed capacity of 3 million kilowatts. It is the first and only privately-owned enterprise to build a million-kilowatt-scale super-large hydropower project. It is also the world's largest private enterprise. Hydropower station.
Now, I don't think that Hanergy's car is an idiotic dream. Behind the energy industry, there is a more complicated system than the automobile industry.
After entering the energy industry, Li Hejun was exposed to solar energy. In 2009, crystalline silicon was the absolute mainstream route in the solar market. However, Li Hejun believes that film is the ultimate winner. He believes that by thinning and flexible, letting energy be liberalized and mobilized is the most correct answer to solar energy's energy dilemma. I believe this sentence can also be poked in Musk.
Hanergy began a rush in the field of thin film power generation.
From 2012 to 2014, Li Hejun successively earned a number of companies including Solibro, MiaSolé, Global Solar Energy and Alta Devices. He has almost bought the world's leading companies in thin film solar technology and production. In the past few years, Hanergy has become a highly skilled and handsome company in the field of thin film power generation.
In 2015, Li Hejun became the richest man in China and a dramatic event worth three months later.
Li Hejun saw the ultimate significance of thin film power generation technology for the world energy pattern. Just as Musk hopes to promote solar energy sources around the world, the starting point of both is the ultimate and the future, and they are unwilling to take care of their own goals.
Although after the 520 incident, Hanergy was dismissed as a liar enterprise by many people, but it is undeniable that Hanergy and Li Hejun are in the long-term vision of the path of enterprise development, and they are not in the immediate future. Easymoney, this is the same as Musk.
In this year's anniversary celebration, Li Hejun said in a speech to the inside, "Thanks to the short sellers again, they made the listed company reborn and renewed." In any case, this attitude is very pragmatic. Correspondingly, Hanergy this year In August, we turned losses into profits and achieved profitability.
By the way, Tesla's charging station supplier in China is Hanergy.
But I really don't understand the back of SolarL.
In the case of car making, Li Hejun and Musk's ultimate goal are solar electric cars, and both choose to break through the thin film battery, but Tesla's steps are more stable.
In the picture that Tesla Model3 used to flow out, the super glass material used in the car's oversized windshield, which is the material of the Tesla solar roof, is said to provide power support for the electronic components inside the car. However, in terms of ideas, it is the same as Hanergy's solar car.
With the continuous improvement of the conversion rate and appearance of thin film batteries, solar energy vehicles will be marketed sooner or later.
But Hanergy's car design is really ugly. Must be changed.
Not to mention that Tesla's car is a beautiful top, even if it is domestic, Wei, future, singularity, the concept car of these brands is also the value of the body can kill the peers. Therefore, Hanergy should consider asking several car design masters to improve the value of their own electric car products, saying which industry does not look at the face now!
Stair Cargo Lift,Cargo Lift Elevator,Cargo Lift Installation,Home Freight Elevator
XI'AN TYPICAL ELEVATOR CO., LTD , https://www.chinaxiantypical.com