In the past, the automotive industry has its own chip suppliers, including NXP, Infineon, STMicroelectronics, Renesas and other companies, the automotive semiconductor market is firmly occupied by them. In recent years, such conditions have shown signs of loosening due to the rise of ADAS and autonomous driving technology. Because smart car demand for computing and data processing capabilities has soared, these capabilities are exactly what Intel, Qualcomm, NVIDIA and other companies are good at, and this is precisely the opportunity for these consumer product chip companies to enter the automotive chip market and catch up.
In the face of artificial intelligence and unmanned future, whether it is poor performance, large-scale layoffs of Intel, Vision for the future, or NVIDIA, which has become an "artificial intelligence computing company", have invested their energies. Automotive electronics and autonomous driving.
Nvidia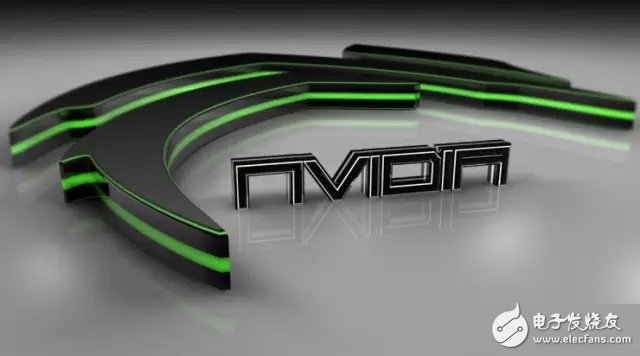 In January of this year, NVIDIA's Drive PX 2 autonomous driving platform released at CES did not receive enough attention. This product that uses deep learning to perceive and understand the surrounding environment of the car and help the car achieve self-driving gradually gradually in the following months. It has become hot.
At present, new and old car companies like Tesla and Volvo have become users of Drive PX2. Tesla's previously announced Autopilot 2.0 system, the computing core comes from the Drive PX2; Volvo's XC90 SUV self-driving car next year is also equipped with the Drive PX 2 platform.
When we turned our attention to China, NVIDIA's highlights appeared at the Baidu World Congress on September 1.
Nvidia CEO Huang Renxun announced to the outside world that he will jointly develop a self-driving car platform with Baidu. The latter has already cooperated with many traditional car companies, and the vehicles have also been tested on the road.
In the same month, NVI's GTC (GPU Technology Conference) also came to China for the first time. In his speech, Lao Huang also expressed Nvidia's ambition: to become an artificial intelligence computing company (AI CompuTIng Company). Autopilot, which is a branch of artificial intelligence, is clearly part of its ambition.
At this conference, Nvidia released the low-power computer Drive PX2 for Autocruise; and then launched a new generation of artificial intelligence supercomputer - Xavier, both of which will be smart cars and autonomous driving services.
In order to ensure the reliability of the technology, the actual road test is indispensable. In April this year, NVIDIA demonstrated the driverless racing "Deep Green" based on the Drive PX2 platform, participating in the Roborace competition and testing the related technology. On December 10, Nvidia received the California Vehicle Administration (DMV). With permission, autopilot vehicles can be tested on California roads, and they have started the drive test without stopping.
The era of artificial intelligence will open, and Nvidia, which is better than computing and data processing, has seen a dividend. In the past 12 months, the company's market value has nearly five times. At the same time, in the field of automatic driving, Nvidia also handed over a considerable answer.
Intel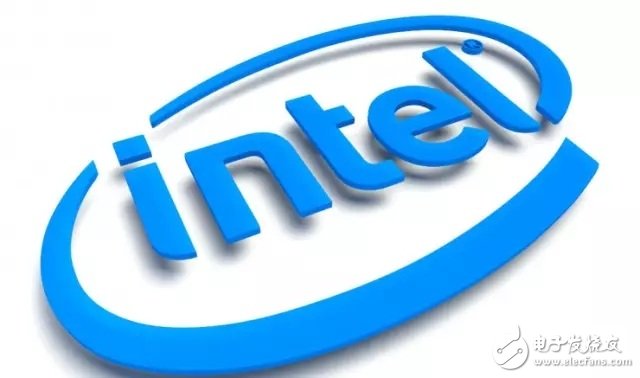 Hedong for thirty years and Hexi for thirty years. PC era processor overlord Intel in the mobile Internet era is faced with ugly financial reports and mass layoffs. The urgent need to transform and develop new businesses is self-evident.
As a result, Intel began to shift more attention to automotive electronics and autonomous driving. Intel CEO Ke Zaiqi also said, "I hope Intel will not repeat the same mistakes in the mobile Internet era."
In 2016, Intel's efforts to "buy and buy", whether to invest in itself, or to find a partner to intervene in new areas are all very powerful.
From April to September, Intel bought a total of five companies or lines of business, including Yogitech, which provides security tools for self-driving car chips, Arynga, which has technology related to OTA wireless upgrades for on-board computers, and Itseez, a visual computing company that provides autonomous driving. And Movidius and deep learning startup Nervana Systems.
This also fills Intel's technical vacancies in automotive electronics and autonomous driving. I have to say that Intel has some "breaking down".
Of course, no technology company can ignore self-development, and Intel knows this. So in August of this year, the Automotive Solutions Division was established, and it is planned to develop processor chips for self-driving cars. In November, it announced that it will invest 250 million US dollars in data collection in the field of automatic driving, because in the view of Ke Zaiqi, "data is the core in the future of automatic driving."
Soon after, Intel announced that it would separate the auto team from the IoT team and set up the Automated Driving Group.
In addition, choosing the right partner is also Intel's established strategy. Joined the cooperation system between BMW and Mobileye to jointly develop autonomous vehicles; joined the 5G automobile alliance composed of BMW, Audi and Nokia, Huawei and other automobile manufacturers and communication companies; cooperated with Delphi and Mobileye to develop an automatic driving system... ...is evidence.
At present, Intel's autonomous driving team has also started road test, the number will be close to 50.
"Intel is determined to the automotive industry, is the determination from the CEO level. Our strategy is based on the smart cockpit, driving or driving unmanned direction," Chen, general manager of Intel IoT Division China Wei said this in an interview with Lei Feng.
Qualcomm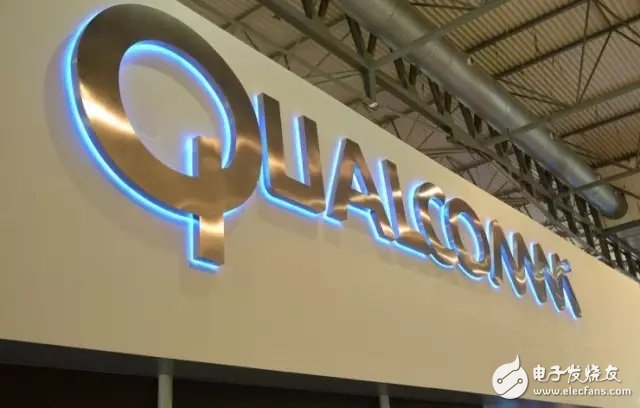 Compared with Intel, Qualcomm has been "beautiful" in these years, earning a lot of money in patent licensing and chip shipments. However, it is obviously not the style of Qualcomm that is not enterprising. In the face of future competition, Qualcomm is playing its own abacus...
This abacus is the field of car chips. What needs to be clarified is that Qualcomm's actions are mainly in the area of ​​car networking, and the layout in the field of autonomous driving is not as fierce as the previous ones.
In fact, as early as 2014 at CES, Qualcomm launched a processor dedicated to the car entertainment information system - Xiaolong 602A. Two years later, on January 6, Qualcomm announced a partnership with Audi to provide automotive-grade chips for in-vehicle infotainment systems to some of its 2017 models.
This year, Qualcomm's headline news took place on October 27th, when the company acquired NXP Semiconductors, the world's largest automotive chipmaker, for about $47 billion, making it the largest acquisition in the history of the semiconductor industry. case. After the completion of the acquisition of NXP, Qualcomm's market value returned to the ranks of 100 billion US dollars.
Industry analysts believe that the significance of the acquisition of NXP for Qualcomm is obvious. NXP is the world's largest supplier of automotive chips. The successful acquisition means that Qualcomm will have a rich product line in the field of automotive electronics and even the Internet of Things. In the case of weak mobile chip business, this product line will become a future for Qualcomm. An important revenue growth point.
In addition to the actions in the car networking chip, Qualcomm is also developing automotive driving assistance technologies (such as lane departure correction systems), but there is not much public information. In addition, NXP is also actively deploying automatic driving, and the homeopathic is also included in the name of Qualcomm.
Qualcomm Qualcomm, can you continue to be brilliant in the automotive industry?
Samsung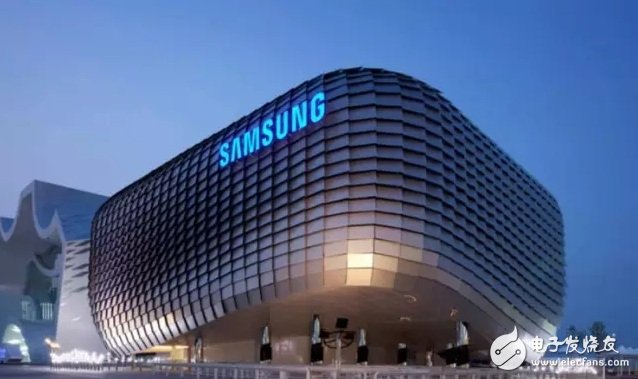 Samsung's 2016 is an eventful fall, here is Note 7 "serial bombing", and the side is involved in the political scandal of Park Geun-hye... but this is not the focus of this article.
Looking back at history, we can see that Samsung established "Samsung Motors" in the 1990s, and later in the financial crisis, Samsung was forced to transfer this auto asset to Renault. But this does not mean that Samsung has given up the "car dream."
In July this year, Samsung invested RMB 3 billion in BYD. In the opinion of analysts, Samsung Electronics has actively deployed in-car entertainment, navigation and autonomous driving in recent years. The cooperation between Samsung and BYD is expected to further enhance BYD's research and development capabilities in intelligent driving technology, and at the same time help Samsung seize the new energy automobile industry in China. The opportunity for rapid development.
In November, Samsung Electronics made a big move and spent $8 billion in cash to acquire Harman International Industries, a US auto parts supplier. According to public data, more than 30 million vehicles worldwide use the company's audio and infotainment systems, and Samsung can quickly participate in automotive technology. However, the acquisition currently appears to be hampered by minority shareholders – the price is too low.
In terms of electric vehicles, Samsung SDI became a battery supplier for Silicon Valley electric car startup Lucid Motors in early December. The company sees Tesla as its rival.
In terms of autonomous driving, at the end of 2015, Samsung began research on autonomous driving technology, and set up a special team for this purpose. The team is also engaged in research on auto parts and car entertainment systems. In February this year, Samsung invested in Singapore Autopilot startups. nuTonomy; Just recently, Samsung was exposed to provide autopilot chip support for Tesla electric vehicles.
Even if it is "serial bombing," it will not shake Samsung's "car dream."
Infineon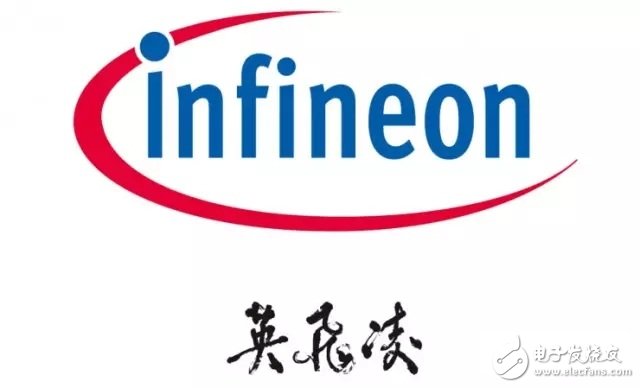 The reputation of the German chip manufacturer Infineon is obviously not as great as the previous ones, but its performance in the vertical field of automotive electronics is not bad.
Infineon's predecessor was the semiconductor division of the German Siemens Group and became an independent company in 1999. At present, Infineon's main business is four business units: automotive electronics, power management and diversified markets, industrial power control, smart cards and security. Last year, the performance was good and the total income reached 5.8 billion euros.
In July 2016, Infineon acquired its Wolfspeed division business from US LED giant Cree for US$850 million, and incorporated its semiconductor and energy control chip business. Infineon CEO Reinhard Ploss said, "Wolfspeed's silicon carbide chips will gradually replace traditional chips in the next few years, especially in the electric and hybrid vehicles market."
In October, Infineon won the Dutch semiconductor company Innoluce. The company's miniature laser scanning module integrates silicon-based solid-state MEMS micromirrors, which are essential for laser beam adjustment in automotive light detection and ranging systems (LiDAR). Industry analysts believe that the acquisition of Innoluce will help Infineon reduce the cost of autopilot car light detection and ranging systems.
Molded Waterproofing Cable Assemblies
We specialize in waterproofing products overmolding. We can custom build, custom mold, and over-mold your cable designs. We specialize in molded cable manufacturing for the widest diversity of cable and connector types, across the whole spectrum of industries. Rich expeirence in developing and proposing solution Special for IP67, IP68 waterproofing products.

Molded waterproofing cable assemblies, waterproof wire harness, waterproofing cables overmolding
ETOP WIREHARNESS LIMITED , http://www.oemwireharness.com