On July 8, 2010, Linear Technology introduced the LT3596, a 60V, 1MHz step-down DC/DC converter designed to operate as a constant current LED driver to drive up to 30 LEDs. For the 48V input, the LT3596 can drive up to three strings of LED strings with 10 100mA series LEDs, providing over 90% efficiency. The multi-channel capability of the LT3596 makes it ideal for large LED billboards as well as industrial and medical displays. Its 6V to 60V input voltage range makes it ideal for automotive and industrial applications. The LT3596 provides ±1.5% LED current matching to ensure consistent display brightness, and its true color PWM (True Color PWMTM) dimming provides up to 10,000:1 dimming ratio. Operating from a programmable fixed frequency of 200kHz to 1MHz and a current mode architecture ensure stable operation over a wide range of supply and output voltages, minimizing the size of external components. In addition, the switching frequency can be synchronized to an external clock.
60V Step-Down LED Driver with 10,000:1 TrueColorPWM Dimming
The LT3596 uses an 800mA, 60V internal switch to provide a step-down constant current source. The internal buck converter uses an adaptive feedback loop to regulate the output voltage slightly above the desired LED voltage to ensure maximum efficiency. If any of the LED strings are open or shorted, it will continue to adjust the other LED strings and signal the FAULT pin. Other features include lowering LED current based on junction temperature and/or LED temperature and disconnecting LEDs during shutdown.
The LT3596's thermally enhanced 5 x 8mm QFN package provides a highly compact footprint for LED backlighting applications. The LT3596EUHG has 39 leads and is priced at $3.65 each in 1,000-piece quantities. The industrial grade LT3596IUHG is tested and guaranteed to operate over the -40°C to 125°C operating junction temperature range and is available in 1,000-piece quantities for $4.29 each.

Power Line Accessories are connection between insulator chains or power fittings in eletrical power facilities, it also support certain mechanical load. We have many various Electric Power Fittings, such products include anchor rod, ball eye, bolt hook, section strap, machine bolt, earth rod, etc.

Features
1.Well tensile propertie
2.Protect wire from the vibration of wire.
3.Good corrosion resistance
4.Easy installation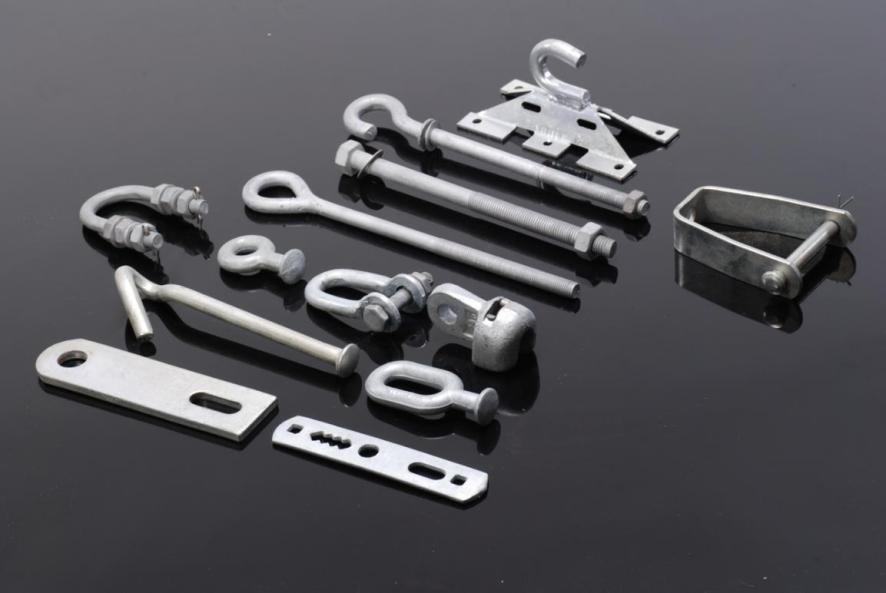 We warmly welcome friends both domestic and abroad to visit our company, if you have any questions, please contact with us directly.
Power Line Accessories
Electric Power Fittings,Power Line Accessories,Ipc And Al Piercing Connector,Line Transformer Power Fitting
FUZHOU SINGREE IMP.& EXP.CO.,LTD. , http://www.cninsulators.com